Now Open!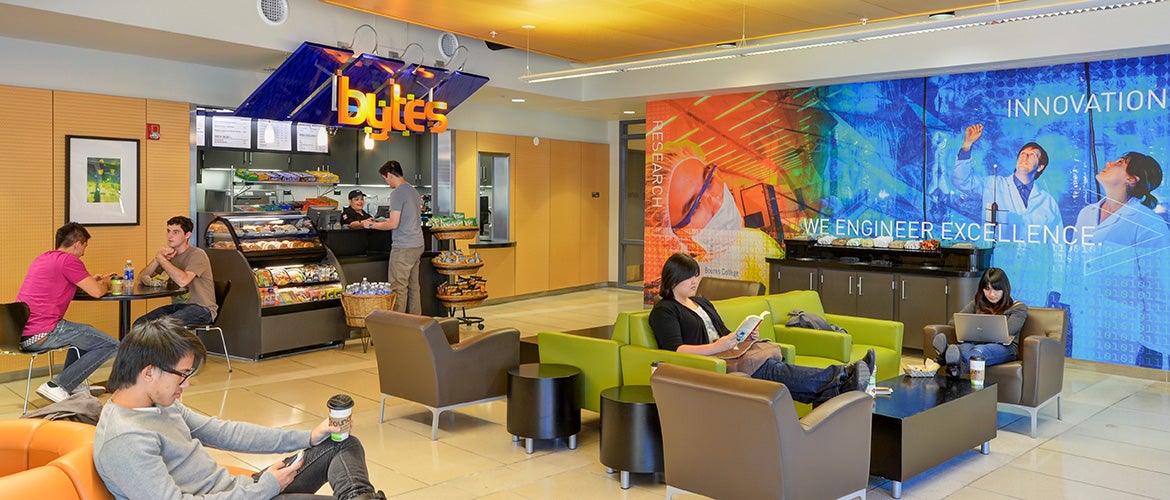 Starbucks Coffee, Espresso, Tea and Good Eats
We Proudly Serve Starbucks coffee along with espresso drinks and tea. Additionally, Bytes eatery features hot offerings of flatbread sandwiches, breakfast pastries, croissant and English muffin egg sandwiches and soup of the day.
Bytes has plenty of room for studying and lounging with comfy chairs inside and umbrella-covered tables outside. Grab a bite and stay awhile.